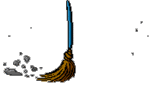 It has been a beautiful week of baseball in our house! OH YEAH!! Can I just say, wait, my blog, yes. I. can!!! The Yankees SWEPT the Sox - three games this week. OUCH!



Last night, we went to the stadium; not the Yankee stadium because we don't live THERE, but to Mc Arthur, no now it's P&C or is it? Anyway the Yank farm team was playing against our locals, who are owned by the Boo Jays. So we went to root for - of course - the Yanks!



We were bored out of our ever loving minds. The second inning lasted forever. Which is where we left. The Yanks won, Naturally!



The kids had fun; they each had spending money, bought junk food, in the form of pure junk. Cotton candy at $4, fried dough at $4, which was microwaved and chewy and disgusting. A coke for $2.50 - very tasty! The best was the ice cream at $3 - could have bought a 1/2 gallon, but hey, it was fun!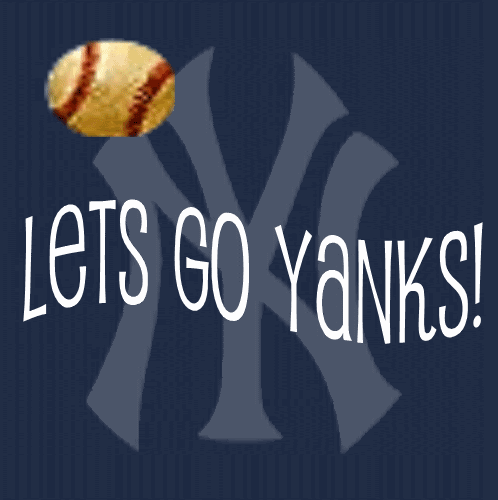 I love the Yankees! The stinker about watching the game yesterday was this: I had to leave in the middle of the 7th inning to take Marisa to her Sophmore orientation. No big deal, I have radio in my van, I can turn it on and get the game on, right. They were ahead.

When I left the house, I was totally SIKED!!!! Revved for the Yanks. All of a sudden, as I'm headed to the school and Chamberlain is pitching, he gets thrown from the game; WTF!!! AND so does Torre! Now, being in the car, with announcers not really knowing what's going on, and I can't see what's happening. I'm. just. a. freaking. out. of. my. MIND!!!!!!! SERIOUSLY!

Not to mention, I had left my stupid phone at home charging, WHICH, I don't ever use for anything BUT an emergency. This renders an emergency. Totally. As I have NO freaking idea what's going on; the announcers don't understand why Chamberlain is being thrown out for two, TWO high pitches, and no, NO NO NO NO, did I mention, NO warning!!!!! (I'm just a little hyper at this point) WHAT IS GOING ON????? AHHH AHH AHHHHHHHH!!!!!!!!!

Now we enter the school, many breaks in the bad station, nothing more to be said about the game, and I am an entire ball of energy - wanting really only to know what is going on in the game. Hey, who are they going to put in? Hopefully, Rivera. MMMMMMmmmmmm. Be still my heart! I love to watch him clean up. Anyway, I can't, I am stuck in a steambath of testosterone and teenagers. Oh now this is fun.

But in reality, it was. My old alma mater, how weird, now my Cinderisa entering the gates. Did I NOT just post about old age! Stink! It's amazing how big the old high school is. I don't recognize it at all.

We searched and searched and freaking searched for locker and classrooms. We ran into old classmates, and she is so excited to start school next week.

At the same time, Christina had gone to her Welcome Back Bar-b-Que with a friend. Thankfully, because I cannot possibly be in two places at once. She was able to see some old teachers and former classmates; and she, too is anxious to start school.

This weekend, the three of them are off to the Big Apple with their Dad and step-Mom to visit new family they haven't yet met. Very exciting! They will see the Statue of Liberty and the Empire State Building.

As for me, I will collapse and watch the Yanks. Preferably with a glass of wine. I wish for you all a wonderful and safe holiday weekend.

LET'S GO YANKEES!!!!!!