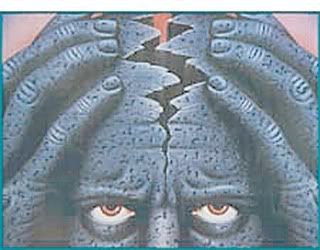 This is how I have spent most, no all, of my time lately. I have been at my trusty infusion center since Friday of last, filling myself with the drugs that will, hopefully, prayerfully, knock this bad boy out of my existence. I have had enough.

I have been curled into a fetal ball, sleeping mostly, waiting, and just waiting some more for the drugs to do their thing. Please, oh please, do your thing. Cause, like I have my own things to do, you know! My own little life to live, people who depend on me to run things for them.

Oh, and by the way, I really hate it when I'm referred to as a "Headache patient" when I'm not; let's get it straight, this is NOT a headache, in any way, shape or form. This is a full-blown migraine. And has been for just over 13 days now. I'd say, I'm far from the headache stage. For the freaking record. Just sayin.

Going back to my comfy fetal position now, where I wait ..... some more.

Deborah

PS Check out Teri Robert - she's got some interesting stuff brewing on the DC Hill Tuesday! She'll be blogging about that a little later.